It's Peace Corps Week, and this year Pyxera Global is joining the celebration of the agency's 60+ year purpose of promoting world peace and friendship through volunteering, intercultural exchange, and grassroots community development.
Four of my colleagues and I proudly served as Peace Corps Volunteers in Latin America, Africa, and Oceania. We continue to draw upon the values and principles we gained from our service. In addition, we work with several partners who are Returned Peace Corps Volunteers (RPCVs). What unites us is an abiding commitment to global engagement and a dedicated career in social impact. Peace Corps service has inspired us to commit ourselves to social good, bringing unlikely partners together to make significant, positive changes that address pressing social challenges across the U.S. and worldwide.
To Be of Service
I can think of no other experience that has been as impactful and transformative as my Peace Corps volunteer service in the remote, traditional outer island atoll of Woleai in Yap State, Federated States of Micronesia (1995-1997). I gained skills in teaching English as a Foreign Language to businesspeople in Japan and to Vietnamese refugees in the southern U.S. that I applied to my assignment as an education and community development volunteer in Woleai. For over two years, I lived and worked on a remote, traditional island, half a square mile in size and populated by less than 400 people, lush with coconut trees, white sandy beaches, and a crystal-clear lagoon.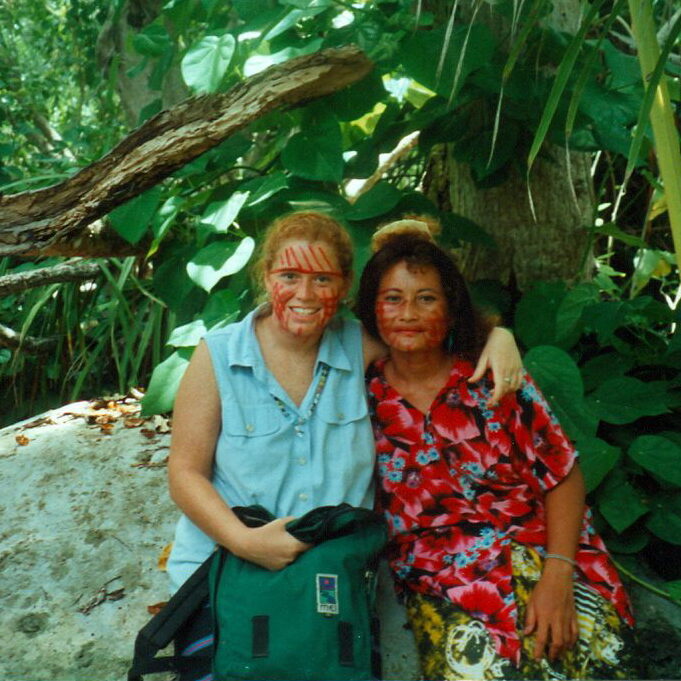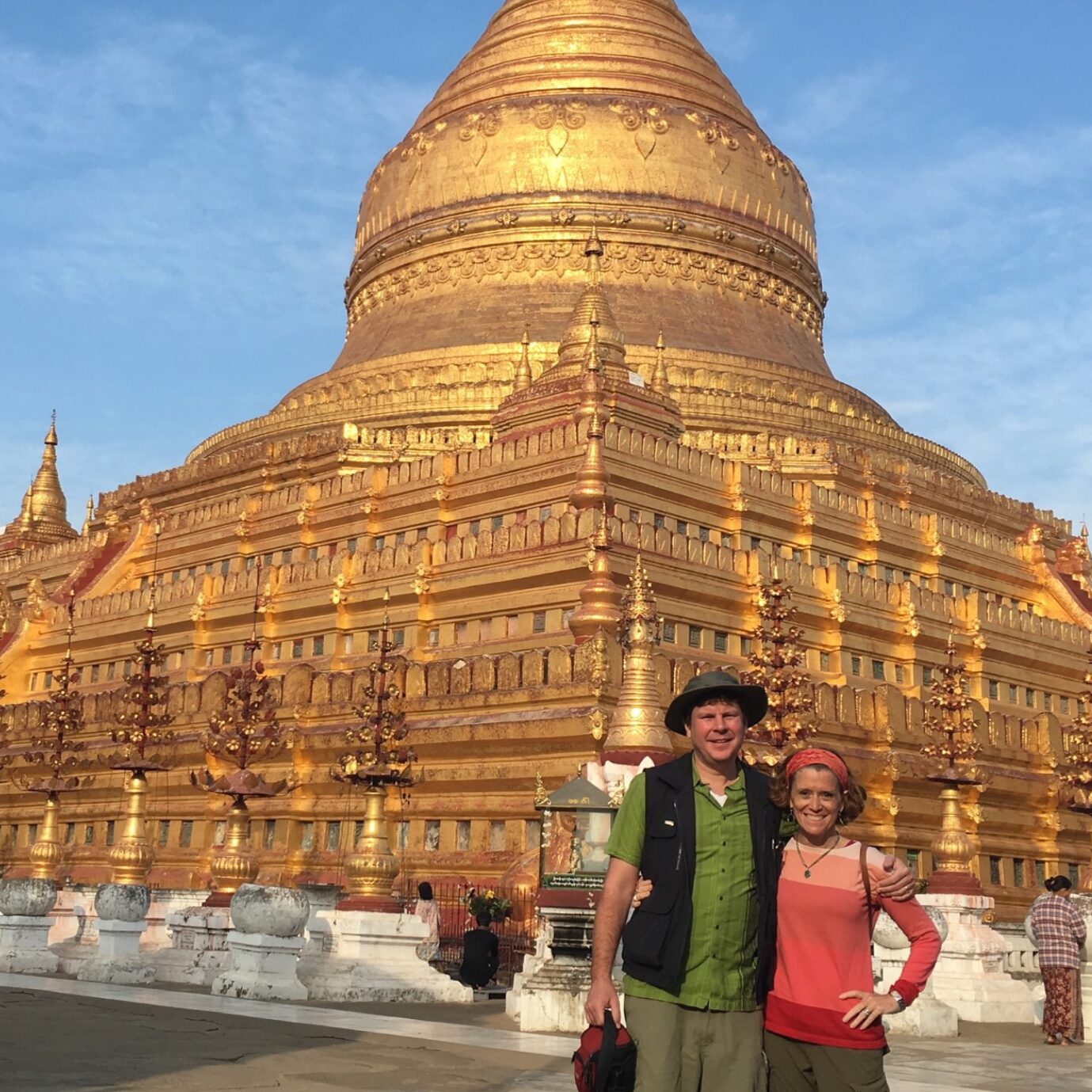 I learned the principles of appreciative inquiry and assets-based community development with the Peace Corps. I learned how to work alongside my partners—building from their existing strengths and addressing their felt needs and priorities. I have carried those lessons throughout my career, including as a Peace Corps Country Director in Myanmar and Georgia. There, I supported and fostered the same principles in hundreds of volunteers. I know the integral role of culture and the importance of cultivating an environment of trust and care so that people can partner to do their best work.
My Peace Corps service instilled in me the value of working on purpose and solidified an intrinsic need to do meaningful work that enables me to connect with something bigger than myself. Serving people and contributing to a greater good gives me a deep sense of fulfillment. For over 25 years, I have focused my career on international relief and development, international volunteering, corporate skills-based volunteering, and leadership and organizational development. I've built high-performing, diverse intercultural teams in the public, private, and social sectors. And I am thrilled to work with my incredible colleagues and partners at Pyxera Global through our Global Pro Bono practice on meaningful skills-based volunteering programs.
RPCVs in Corporate Responsibility
​At a virtual thought leader forum around the agency's 60th anniversary, Peace Corps brought together RPCVs working in corporate responsibility and philanthropy to share the impact their Peace Corps service has had on their career and life. Second Gentleman of the U.S. Douglas Emhoff gave remarks on the enduring effects of the Peace Corps long after one's service ends: "Peace Corps Volunteers are a reminder that we can all be stewards of change in our workplaces and our communities," Emhoff said.
Pyxera Global has longstanding partnerships with RPCVs in corporate responsibility who understand the transformative and enduring impact of volunteering.
Gina Tesla, Vice President of ESG (Environmental, Social, Governance) at Coupa Software, served as a Peace Corps Volunteer in Panama (2000-2002). She believes her Peace Corps service has been a fundamental influence and contributor to her career, having planted seeds that continue to grow each day, even 20 years after her service ended. Tesla's career has been focused on purpose in Corporate Social Responsibility and ESG, based on her foundational experiences in the Peace Corps. She has spent over a decade building corporate pro bono programs. At IBM, she led the Corporate Service Corps for over eight years, implementing 1,500 projects in 40 countries with 4,000 volunteers from 60 countries. She also built a partnership with the Peace Corps and the Obama Administration to focus on Let Girls Learn in Ghana, environmental preservation in Mexico, and hunger in the Philippines.
"Once I had the gift of service, I knew I had to blend my business acumen with purpose. I've been successful in that career due to the emotional intelligence I gained from my service—empathy, strong listening skills, interpersonal skills, flexibility, and adaptability. It also gave me a global view, a deep appreciation for developing markets, an innovative mindset, and more comfort with failure," Tesla said.
Pyxera Global partners with Gina Tesla and her team at Coupa Software to support their Coupa Cares program and the positive impact they make in the world through volunteering and philanthropy. Through their pro bono service program, Coupa employees provide strategic, skills-based problem-solving to community organizations via in-person and virtual, team-based assignments, particularly in sustainable and diverse supply chains, community resiliency, and the environment and climate.
Lara Fedorov served as a Peace Corps Volunteer in the Federated States of Micronesia (2001-2003). She has continued to build on her service throughout her career and current role as Senior Portfolio Manager at the Medtronic Foundation. Fedorov was drawn to the Peace Corps as an opportunity to volunteer and as a means to immerse herself in a new country. Soon after arriving, she fell in love with the people and culture. "I wanted to roll up my sleeves and join my local community in realizing their development goals," she said. This experience paved the way for Fedorov's interest in international development and social change, equitable grantmaking, and weaving concepts of human-centered design into program development and implementation. Fedorov learned that the Peace Corps experience requires flexibility, cultural sensitivity, humility, and humor. She also learned the importance of taking the time to listen and learn when entering a new culture to build trust and understand how to work and live in a new setting.
Fedorov shared, "These skills are also useful when launching skills-based volunteer projects. When pro-bono consultants take the time necessary to listen to their nonprofit partners and stakeholders, refrain from jumping to obvious recommendations, and dig deep to collaborate on solutions, the results have a greater potential for success. And similar to the Peace Corps experience, often the pro-bono volunteers learn just as much about themselves as the organizations they support."
Pyxera Global has had a longstanding and successful partnership with the Medtronic Foundation, and we are proud of the impact our partnership has yielded. With Fedorov, we are implementing the virtual Global Innovation Fellows Program, which draws on the skillsets of Medtronic employees to collaborate with other employees and help solve challenges with Medtronic Foundation nonprofit partners.
Paving the Way for Others
Cheers to Peace Corps' enduring legacy and the 240,000+ Americans who have answered the call to serve. In many sectors, particularly corporate America, RPCVs bring back a wider worldview, incredible resourcefulness, and a deep commitment to social change. I am happy to have a role that allows me to work on purpose and create new opportunities for corporate employees to have their own transformative volunteer experiences.