In the heart of Southern Katsina, Nigeria, where the sun blazes, and the land is both a provider and a challenge, one man stood as a symbol of resilience against the looming specter of hunger. Mallam Garba Surago, a 69-year-old farmer from Unguwan Gada village, had spent years grappling with the daunting task of feeding his family of fifteen on a mere two hectares of land designated for cereals.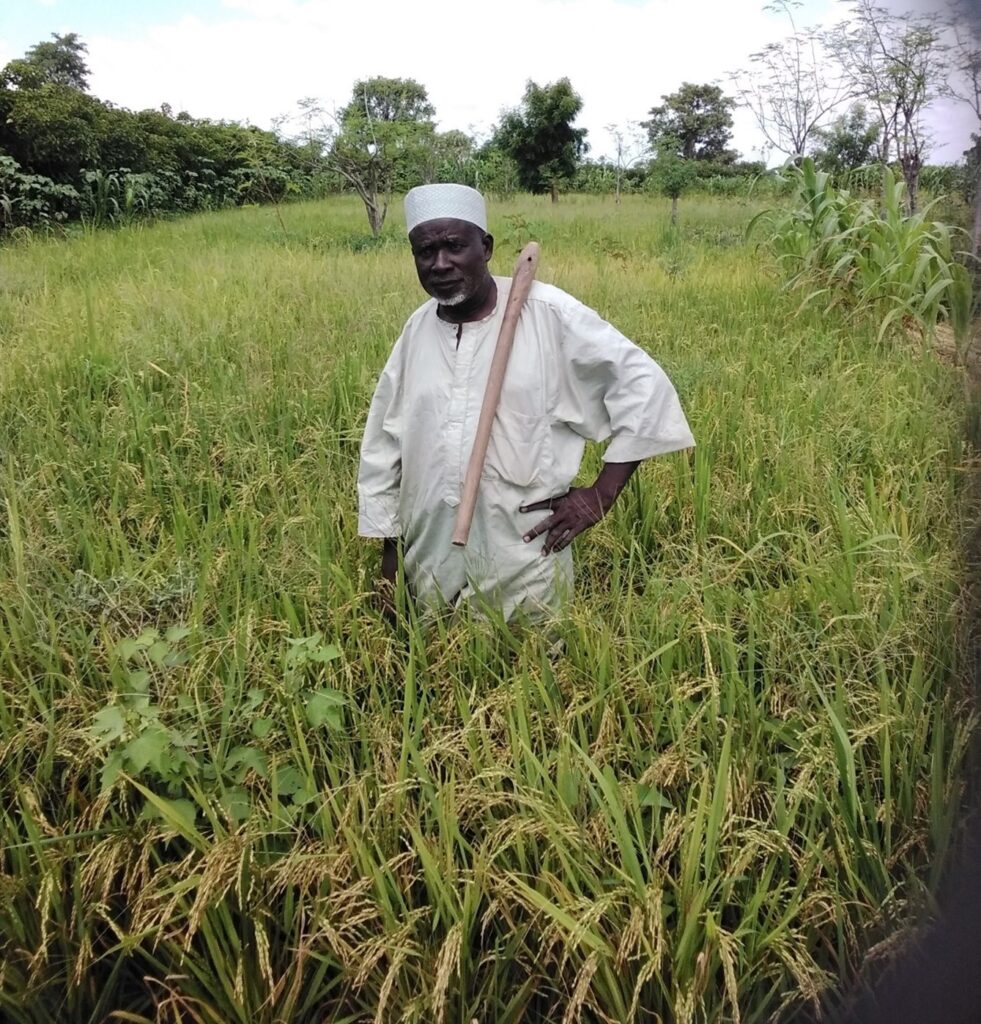 Garba's children attended school hungry, and their educational dreams were overshadowed by food insecurity. During the lean period – when the ability to access sufficient food is most difficult — the family ate just once a day and sometimes went to bed hungry. Garba grappled daily with choosing between buying food or addressing other essential needs like healthcare, household items, and school fees.
In 2019, Garba found a transformative path forward through the Rayuwa Project, a partnership between the John Deere Foundation and Pyxera Global in his village. He participated in training programs, adopted Good Agricultural Practices (GAP), and learned about soil management, pest control, plant spacing, sowing techniques, and harvest management with Rayuwa's guidance. Rayuwa also enabled him to diversify his income, providing financial flexibility for farming and household expenses. He ventured into income-generating activities, saving more and securing his family's future.
Garba's life has transformed significantly since working with Rayuwa. His grain production soared from 1.5 metric tons in 2019 to 9.5 in 2022. He began growing nutritious vegetables like okra, millet, watermelon, pepper, potato, guava, and tiger nuts, using innovative irrigation techniques from Rayuwa for year-round production. As an agripreneur, Garba kept detailed financial records, thanks to Rayuwa's training. He also led a Village Savings and Loans Association (VSLA) backed by Rayuwa and encouraged fellow farmers to save and reinvest for economic stability and food security.
Garba's story is not unique. Nigeria faces a severe hunger crisis, ranking 103rd out of 116 countries in the 2021 Global Hunger Index. In 2022, 17 million Nigerians experienced food security crises. In Katsina State, where Garba lives, farming employs 75 percent of the population, yet 24 percent face food insecurity. Rural-to-urban migration worsens the problem, with a quarter of Nigerian households seeking better opportunities and living conditions in cities.
Rayuwa addresses the food insecurity challenges of smallholder farmers by increasing productivity, profitability, and household income, promoting climate-resilient practices, and nurturing the next generation of farmers. In 2022, Rayuwa achieved a remarkable feat, reducing the hunger season prevalence in the pilot project area from 63 percent in 2019 to 33 percent, surpassing the 35 percent target. The first expansion area villages also experienced a drop from 43 percent in 2021 to 34 percent in just one year, exemplifying the project's dedication to transforming lives and communities and eradicating hunger.
As we stand at the crossroads of a global hunger crisis, stories like Garba's remind us that change is possible. Through sustainable agricultural practices, financial literacy, and community support, we can turn the tide against hunger in Nigeria and beyond.
To read more about the Rayuwa Project, explore the 2022 SDG-Alignment Annual Report.