How FedEx is delivering reverse logistics to help accelerate regenerative business models
Overview
With over 50 million metric tons of e-waste being generated globally each year according to the UN's Global E-waste Monitor 2020, our inability to reuse or repurpose those electronics is putting pressure on the planet like never before. Our current economic model is extractive, a "take-make-waste" system that is not aligned with our planetary boundaries.

Logistics and transportation companies are uniquely positioned to play a critical role in the transition to a circular economy through reverse logistics: moving products and materials from the end-of-life back into the supply chain for reuse or remanufacturing.

Through this pilot, Pyxera Global and its data modeling and analytics partner, Metabolic, are working with the logistics leader to create an innovative reverse logistics hub. This pilot will inform a blueprint for the industry to determine how logistics companies can use existing infrastructure and new local community relationships to recover old electronics, then process and redistribute them for commercial use at economies of scale.
Challenge
'Planned obsolescence' within the consumer electronics industry has resulted in mass consumption and disposal of devices such as phones and laptops after only a few years of use. While some electronics manufacturers are moving toward more modular, durable, and easily repairable designs, it will be decades before we see those shifts result in a significant impact on e-waste globally.
The materials and components that comprise electronic devices, and often end up as e-waste, are made up of high-value materials such as lithium and cobalt—many of which do not exist in large enough qualities in the natural environment to sustain global demand.
We must look to harvest these materials from existing devices before they end up as waste. However, the process of collecting and aggregating them is difficult and organizations seeking to do this face several challenges. For starters, it is often cost-prohibitive for companies to collect and repurpose used consumer goods, and there is also a significant absence of enabling infrastructure. Moreover, waste is rarely in a condition to meet manufacturing standards and collected materials often require additional quality control steps.
Approach
Pyxera Global and Metabolic are leveraging a grant from FedEx to make a circular value proposition for the logistics industry—to create a new revenue stream around electronics components and materials that centers on three key tenets of the circular economy:
Localizing supply chains in a way that centers the community and social entrepreneurship
Advancing the right to repair
Reducing mass consumption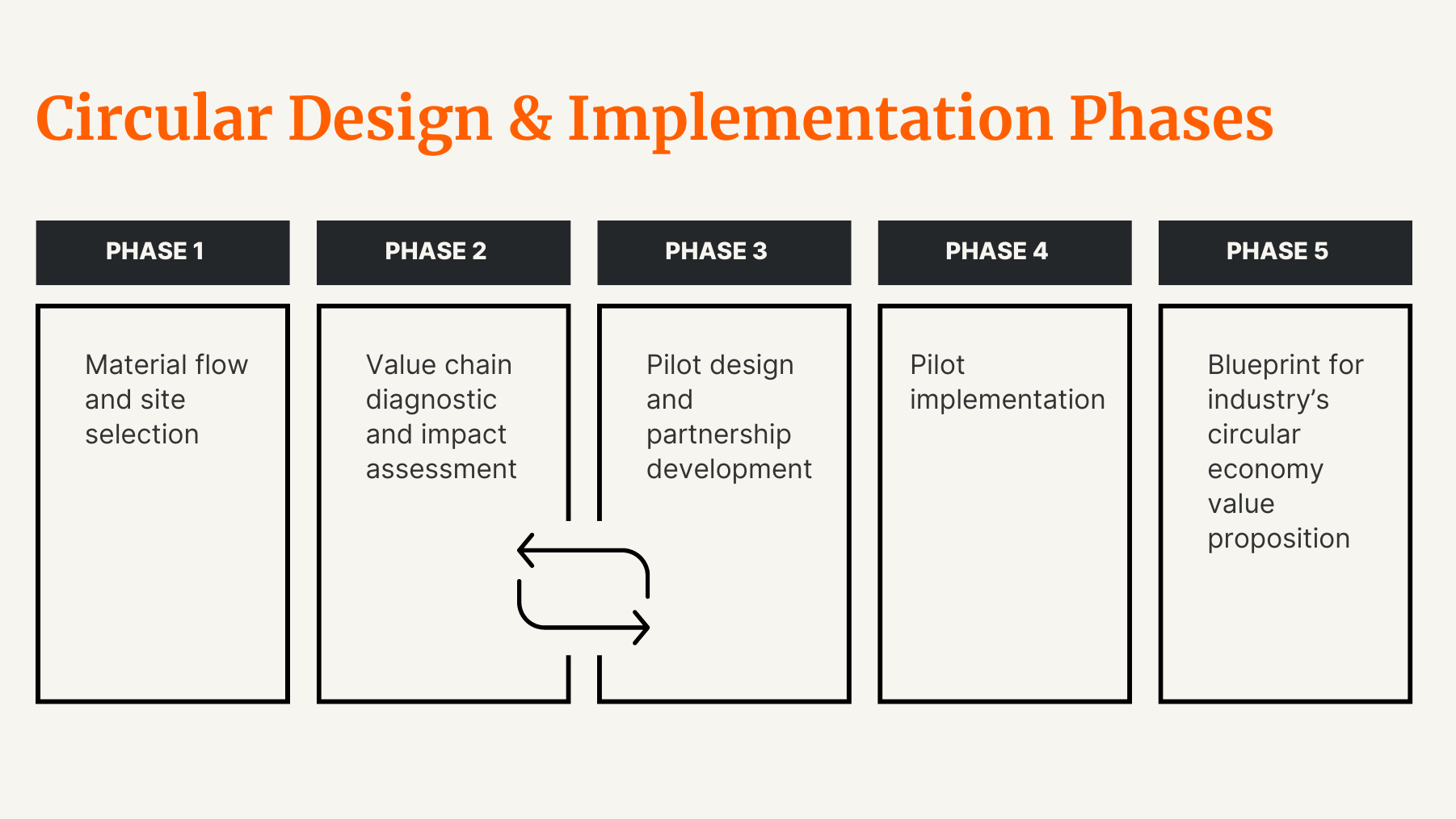 Over the past year, Pyxera Global engaged with a FedEx Supply Chain facility in Lebanon, TN, and the surrounding community in and near Nashville. Pyxera Global is partnering with TERRA for consumer device collection with FedEx transporting to the selected site.
Once devices are received at the hub, they are wiped clean to ensure data privacy and then FedEx Supply Chain employees perform diagnostics to assess whether they can be repaired. If a device is repairable, it is donated to Electronics Recycling Solutions (ERS), a social enterprise dedicated to training adults with developmental disabilities in high-demand repair skills. While the project is still in its pilot phase, it has the potential to create opportunities for local entrepreneurship and community-owned businesses when scaled. 

If the device cannot be fixed, it is broken down into its component parts and the lithium-ion batteries are sold to American Battery Technology Company (ABTC), which supplies recycled battery materials to the US-based electric vehicle battery market. By diverting these materials into high-value end markets with societal value, the project is localizing critical supply chains, helping lower emissions from shipping and mining of metals, and decreasing landfill toxicity that would otherwise be caused by the dumping of these materials, and–to a lesser extent given the pilot status—could help reduce human-rights infractions.
Aside from device and material recirculation, the pilot project supports workforce development for highly skilled repair jobs between Nashville public schools and FedEx facilities in the Nashville area. A key partner in this work is PENCIL, a 40-year-old non-profit that connects businesses with Metro Nashville Public Schools (MNPS), making it easier for them to make an impact.
Outcomes
The FedEx Advisory Project's pilot program is attempting to design a process that prevents waste from happening in the first place, while also touching upon the social element of Environmental, Social Governance (ESG) with more than just cleaner communities. If this pilot is successful, it could positively impact people and the planet in five ways:
Products get into the hands of those without equitable access to electronics
A workforce pipeline for jobs related to sustainability is created
Supply chains become more localized
Materials are directed to end markets whose products deliver societal value
Mass material consumption is reduced
This engagement with FedEx focuses on issues and opportunities that influence the transition to a circular economy, the future of which depends heavily upon the use of reverse logistics. This crucial step in the aftermarket supply chain is key to the end-of-life ecosystem and helps effectively close the loop.
In addition, closing the loop in logistics operations has the potential to:
Another deliverable of this pilot involves the creation of a Circular Economy Resource Hub containing reports on the role of reverse logistics, ESG digital tools that power a circular economy, circular business strategies, and industry case studies to inform the paradigm shift needed for a successful circular transition. There is a need to share this knowledge and collaborate across value chains if we are to meet the Paris Agreement and other climate commitments.
Related News
FedEx on Transforming Plastic Waste to Fight Marine Pollution
---
[1] Christian N. Samuel, Uday Venkatadri, Claver Diallo, Abdelhakim Khatab, Robust closed-loop supply chain design with presorting, return quality, and carbon emission considerations, Journal of Cleaner Production, Volume 247, 2020, 119086, ISSN 0959-6526, https://doi.org/10.1016/j.jclepro.2019.119086.(https://www.sciencedirect.com/science/article/pii/S0959652619339563)
Abstract: In closed-loop supply chain (CSLC) networks, low return quality reduces the number of usable cores and hence affects the strategic decision of facility location and sizing. This problem can be overcome by adding presorting centers in the CLSC network since presorting costs are typically lower than the costs incurred at subsequent processing stages. Presorting centers can separate poor-quality products at the start of the reverse logistics cycle and reduce transportation costs and emissions. In this paper, a deterministic mathematical model and its robust variant are proposed to investigate the effects of the quality of returns on the CLSC network under the carbon cap (CC) and carbon cap-and-trade (CCT) policies. Numerical experiments conducted with data from a real resource recovery company show the effects of varying return quality on total emissions and profit, the impact of presorting center efficiency and transportation cost on the opening of presorting centers, and the impacts of CC and CCT policies on the configuration of the CLSC network. The main insight of this paper is that the carbon cap policy affects the network structure much more than does the carbon cap and trade policy. Keywords: Closed-loop supply chain; Presorting; Carbon emissions; Optimization; Return quality.