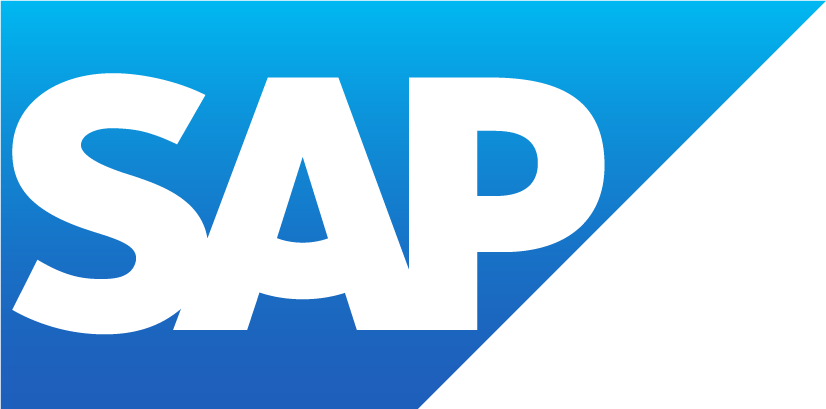 SAP Pro Bono for Economic Equity
A Skills-Based Volunteer Program to Support Black-Owned Businesses
Over the course of the past years, the world has witnessed an incredibly volatile and uncertain global crisis unfold with the COVID-19 pandemic, a situation that has been further complicated by unaddressed social and systemic racial injustices in the United States and around the world. Acknowledging both this current circumstance and the historical precedents that have made operating a business more difficult for Black business owners, SAP, a global leader in business application software, has made several commitments meant to support the racial and social justice movements across the U.S. and other countries.
In an effort to provide additional support specifically to Black-owned small businesses, the company has expanded its skills-based volunteer programming to include the Pro Bono for Economic Equity program in partnership with Pyxera Global.
Through this initiative, SAP will offer the skills, talent, and expertise of its employees at no cost, virtually, over the course of six weeks to support the operations of Black-owned businesses at a time when substantive recommendations and business guidance from seasoned professionals can make a large impact on the future of those businesses and the communities they serve.
This opportunity is for Black-owned businesses that are looking for guidance and recommendations on how to: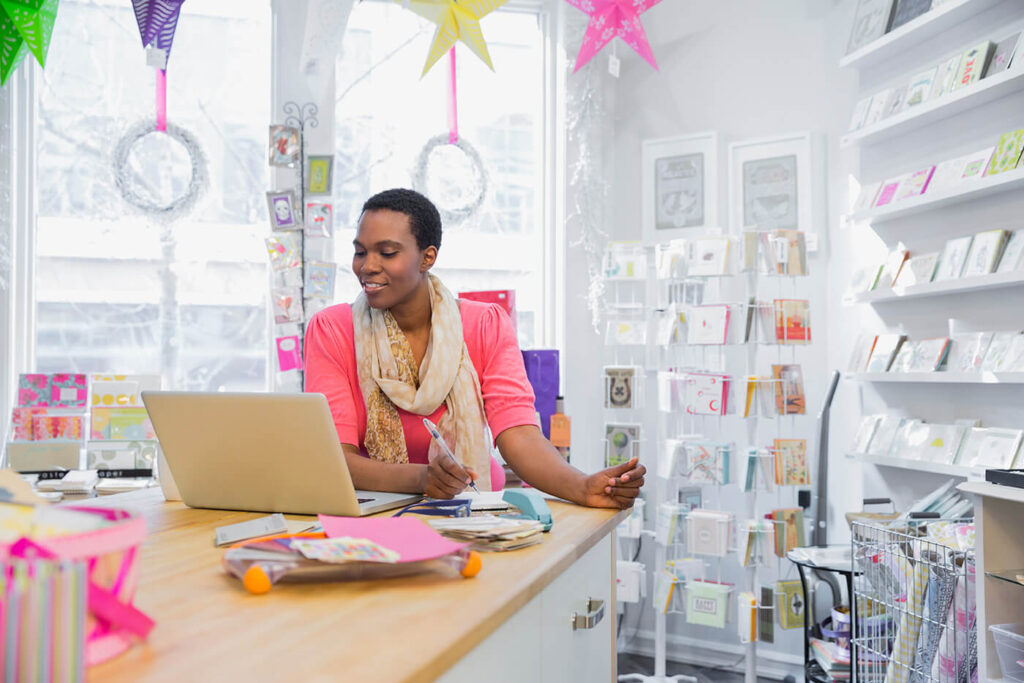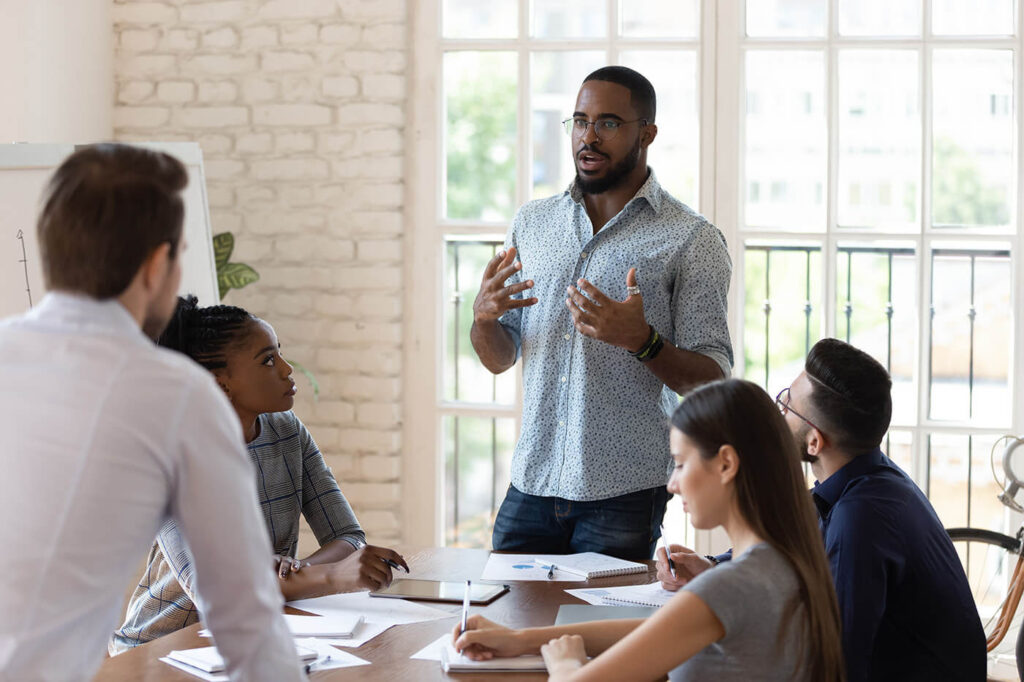 Each selected business will receive a team of 2-3 SAP employees, each of whom will dedicate up to 80 hours over the course of the 6-week program to their assigned project.
SAP support teams will be built from various disciplines and backgrounds to provide a multilayered perspective to those businesses selected for participation in the program. Potential skill sets include:
SAP will select employees to participate in this program through a competitive application process to ensure that businesses benefit from some of the company's best and most passionate talent in each region.
We've already begun seeing the fruits of the SAP consultants' labor over the last 6 weeks by helping us understand the capabilities of our tech-stack… We're not looking to be just another bridal shop, and the team helped us understand the capabilities and potential of our existing tech-stack not only to cut costs, but to unlock massive value and allow us to maintain our first-mover advantage and stay two steps in front of our competitors.
Lundyn Carter
Founder & CEO, Laine London
As a founder, I have been through quite a few startup and founder support programs. This has by far been one of the best programs. The level of expertise from the team members, the quality of the deliverables, and more are simply invaluable. Beyond that, I felt seen, valued, respected, and supported. I feel like I have been set up for success and am in a much better position to close on critical partnership deals that will significantly grow our customer base.
Dr. Christine Izuakor
Founder & CEO, Cyber Pop-up
We (Black business owners) feel that what we have and what we do well is great, but it has to have that engine under it. When I think about Economic Equity, this is what it looks and feels like because it's more than just words…it's SAP consultants bringing all their utility, energy, and skill to ensure that we can reach past the finish line.
Rejoice Jones
Founder & CEO, Vower, Inc.
To take the time to get in the trenches, show this level of attention, and appreciation for startup companies—especially for underrepresented startup companies with black and brown and women founders—speaks volumes to the type of character that SAP represents.
Roy Scott
CEO, Healthy Hip Hop
Our partnership with SAP came at the right time for us and we are grateful for the patience, knowledge, and dedication the SAP team provided us over our 6-week period together. The SAP [team] was knowledgeable and consistent in meeting with OBWS and explaining concepts and next steps that OBWS had to do to successfully meet our CRM and customer touch point needs.
Krystle Shakespeare
Chief of Operations, Official Black Wall Street
I truly did not expect for so much time and detailed attention to be spent on my business. The connection that was available to help strategize an actionable plan for my business was invaluable. My team really worked hard to completely understand where I was headed and they formulated a very detailed step-by-step plan for me to take once the program ended.
Jennifer Morris
Co-Founder, Cupcakeology
My SAP team elevated my understanding of what I need to be immediately focused on and how to develop a strategy for tackling our constraints. They were supportive, optimistic, and incredibly generous with their professional insights. This program improved my opinion of SAP's willingness to use its human capital resources to support small businesses like mine in authentic ways.
Kimberly McGlonn
CEO, Grant Blvd
I was focusing my company on the wrong target market until my advisors gave me the proper insight and information…Without SAP's assistance, I would have not been able to correctly chart the business path. I am completely satisfied with the results of this incredible program!
Chef Darryl Fuery
Founder & CEO, Teaching N Training L3C
The PBEE program provided me with high impact deliverables that have superpowered our sales strategy. We secured a new customer [by] implementing learnings from my team before the program ended. Their investment in my company was palpable from the very beginning and literally opened doors to new and stronger client relationships. The PBEE program design is among the best I have participated in and should be considered an example for other companies who are serious about racial and economic equity.
Melissa Brogdon
Co-founder & CEO, FourthParty
SAP has offered pro bono business consulting services since 2012 to private and social organizations in an effort to live by its mantra of "helping the world run better and improving people's lives." Over 460 organizations have benefitted from having the company's talent provide recommendations and guidance on specific business challenges or opportunities.
Over that period, SAP has found that the engagement of its top talent in this skills-based service activity has provided creative outlets for employees to explore new ways of ensuring customer success, which has led to positive business benefits. SAP, well known for its business process expertise and its ability to leverage technology to enable business success, has worked hard to create a corporate culture that gives back to the communities in which its employees live and work.
In the Pro Bono for Economic Equity program, SAP is recruiting employees that are passionate about racial and social justice to assist Black-owned businesses in building resiliency into their operations, create new wealth in communities of color, and help decrease racial disparities in the United States.
Program Requirements & Eligibility
A Black-owned small business or social enterprise (as defined by 50% or more Black ownership of the business)
Your business should not have more than 50 employees (including yourself, all full or part-time employees, and independent (1099) contractors)
The business must also NOT be part of a large franchise brand. The business may have multiple locations, but the parent company should be the one to apply for this program.
The business must have been founded within the United States and have a majority of its operations within the United States.
Selected businesses will also need to:
Work with PYXERA Global to identify the challenge that will be assessed by the SAP employees and create a detailed project brief to guide their initial work.
Establish a project coordinator that will be able to dedicate at least 5 hours per week to meeting with the SAP employees or providing the necessary materials to inform their work.
Ensure periodic access to the business' decision-makers to confirm the validity and sustainability of recommendations.
Businesses that are not eligible for participation in the Pro Bono for Economic Equity program:
Any government agency, public administration, political organization, or non-profit of any type;
Businesses engaged in any illegal activity;
Entities listed on the U.S. Department of the Treasury's Sanctions List.
Businesses which derive directly or indirectly more than de minimis gross revenue through the sale of products or services, or the presentation of any depictions or displays, of a sexual nature;
Businesses principally engaged in teaching, instructing, counseling, or indoctrinating religion or religious beliefs, whether in a religious or secular setting;
Any business that is primarily in the business of manufacturing, promoting, or selling diet aids, cannabis, gambling, tobacco (including tobacco-related equipment, such as e-cigarettes), firearms or other weapons;
Direct sellers (i.e. multi-level marketing businesses);
Businesses owned by employees, officers, and directors of SAP, PYXERA Global, or any referring partner for the Pro Bono for Economic Equity program, and any affiliated entities, and their respective immediate families (parents, spouse, children, siblings) or individuals residing in their household (whether or not related).
Check back for future application deadlines and program dates!
SAP & PYXERA Global are extremely grateful to the following Pipeline Partners for working to make this opportunity available to the businesses in their support networks:
Alumni Businesses of the Program
Check back for future application deadlines and program dates!