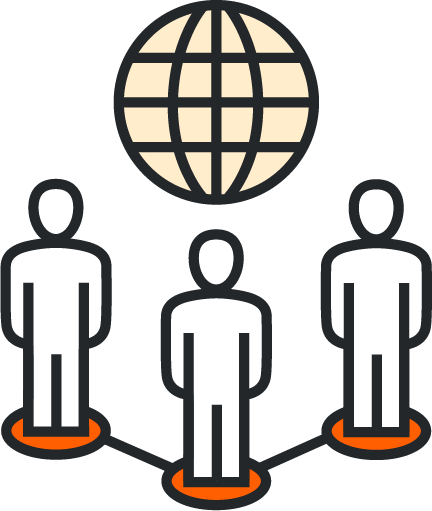 Uniting corporate employees with mission-driven organizations on skills-based programs to solve society's most pressing problems.
To solve the most pressing issues, we must address the shortage of resources the organizations closest to these challenges face. 
Challenges such  racial justice, and access to health care, clean water, and education are just a few of the issues that can be improved by leveraging corporate employee talent.  
Many entrepreneurs, nonprofit organizations, and government agencies across the world desire to support communities. Yet it is increasingly hard for these organizations to serve their constituencies due to lack of time, resources, and in some cases, specific skillsets. 
At the same time, companies want employees to understand the communities in which they operate.  Today's leaders require multicultural, complex problem-solving skills to succeed globally.  
We bring together corporate talent and specialized skills to meaningfully work alongside communities—sharing knowledge that enables organizations like yours to compete more effectively worldwide and better chart a course for the future. 
Through our Global Pro Bono service, Pyxera Global:
Catalyzes new ways of thinking among employees and social mission organizations worldwide.

Incorporates Insights and Advisory services to align with a company's broader CSR and ESG strategy.

Designs custom programs in-person, virtually, or through a hybrid approach, ranging from one day to a few months.

Enables leadership development experiences that include models such as multi-company collaborations, employee-driven practices, and one-day "hackathon projects."

Provides a holistic suite of services, including employee selection and preparation, research to identify potential partners, and on-site support throughout the program. We also measure project success by establishing an impact strategy at the onset and amplifying the work to internal leaders, employees, shareholders, and the broader community.
Our short-term skills-based programs generate enduring impact—forging partnerships that transform how we collaborate to solve pressing problems and create memorable personal development experiences for social-mission organizations and employees alike. 
Host organizations are better prepared to support their surrounding communities long after a project ends. Companies gain insights into new markets and strengthened relationships with critical stakeholders—and future leaders of corporations are placed in world-changing spaces where they leave more committed, engaged, and with a fundamentally changed view.
Global Pro Bono is only one of our tools for catalyzing change. 
Let's do something
extraordinary
together.
Whether your business would appreciate our help, or you personally have capabilities and capacities to offer, we look forward to connecting.