Written by Kate Daly and Georgia Sherwin
Given our planet's finite resources, closing the economy's material loop—so that materials and products are continuously shared, reused, and cycled—has an undeniably positive impact on human communities and natural ecosystems. Yet as we work to scale circular alternatives to our leaky linear system, we need to be clear that advancing circularity is not just the right thing to do but where the future of business, investment, and profit lies. In a changing world, circular supply chains build the necessary economic and environmental resilience to address the challenges of today and build a better tomorrow.
When we shift the foundational processes and infrastructure that manage material flows in our economy toward circularity, we eliminate costly natural resource extraction and landfill tipping fees, we create jobs and advance economic growth, and we stop throwing away "waste" by capitalizing on existing resources. The economic case is clear—a shift toward circularity will unlock $4.5 trillion in value by 2030.
The economic case is clear—a shift toward circularity will unlock $4.5 trillion in value by 2030.
Emerging companies that rethink production and consumption, implement new delivery models, source sustainable materials, and effectively close the loop on existing materials are gaining increased attention and capital investment as consumers, established companies, and investors recognize their potential. Innovations range from new packaging designs that are algae-based and compostable to robotic arms deployed in recycling facilities to optimize the sorting and recapture of materials.
When new, innovative materials and designs outpace our recovery systems, however, unintended consequences can derail progress. Recycling facilities represent the essential, behind the scenes infrastructure that processes our products, materials, and packaging after use and feeds them back into manufacturing supply chains. Yet most of these facilities need modernizing to keep pace with the rapidly evolving waste stream. Aligning new product designs with materials recovery is essential as we work to scale circularity.
Most of these facilities need modernizing to keep pace with the rapidly evolving waste stream. Aligning new product designs with materials recovery is essential as we work to scale circularity.
Investment in this kind of infrastructure can be capital intensive and often requires unique, flexible funding models to facilitate improvements. It can also take new ways of doing business together. For example, securing long-term purchase orders for recycling facilities enables them to focus and invest in their systems to deliver high quality products.
Closed Loop Partners seeks out the most impactful investments to accelerate our transition to a circular economy. The firm is comprised of venture capital, growth equity, private equity, and project finance funds, as well as an innovation center, all deployed to bridge gaps in capital and advance the growth of early stage companies to more established companies.
To date, Closed Loop Partners has focused our investments on recycling infrastructure, food and agriculture, consumer goods and packaging, and fashion. Since 2014, our firm has seen the innovation pipeline for circular solutions grow rapidly and has noted an increasing investment interest in sectors such as fashion and packaging.
Support Reuse in Fashion
The fashion industry is infamously resource hungry across its supply chain, from the petroleum and agricultural extraction phase, to dyeing and washing, through to the waste generated in the manufacturing of garments. With the global consumption of apparel and footwear estimated to rise by 63 percent between 2015 and 2030, and current industry-wide production at approximately 100 billion new articles of apparel each year, the pressure for increased efficiency is growing. Every garment represents valuable material and energy inputs that should be conserved and kept in circulation for as long as possible. One budding market—resale—embodies a significant circular economic growth opportunity. ThredUP found that the United States resale market grew 21 times faster than the retail apparel market over the past three years. Closed Loop Partners' investment in Thrilling—a company that brings vintage and thrift stores online using a tech-based e-commerce marketplace to support store owners—fits well into this large and growing niche.
Invest in Packaging Solutions
Packaging generates more plastic waste than any other industry, accounting for nearly 65 percent of all plastic waste in the United States. Greater investment into the expansion and improvement of our current recovery infrastructure, including recycling facilities, is critical. This outcome is aligned with the growing desire from consumers to reduce waste, which also drives opportunity for those innovators who are willing to reimagine the norm and create convenient, economical, and high-performing packaging formats.
We're seeing tech-enabled reuse and refill models emerge, poised to galvanize a reuse revolution. Algramo, a company that builds smart vending machines to incentivize the reuse of durable packaging, makes it possible for customers to earn credit every time they refill to reduce the cost of future purchases. Their solution addresses an important socioeconomic issue—the 40 percent poverty tax for purchasing smaller packaged consumer products that affects low-income households unable to afford large-format products. Algramo's dispensing system not only reduces the overall cost of distribution and eliminates the need for single-use packaging formats for its customers, but also enables customers to buy products "by the gram" at an affordable price.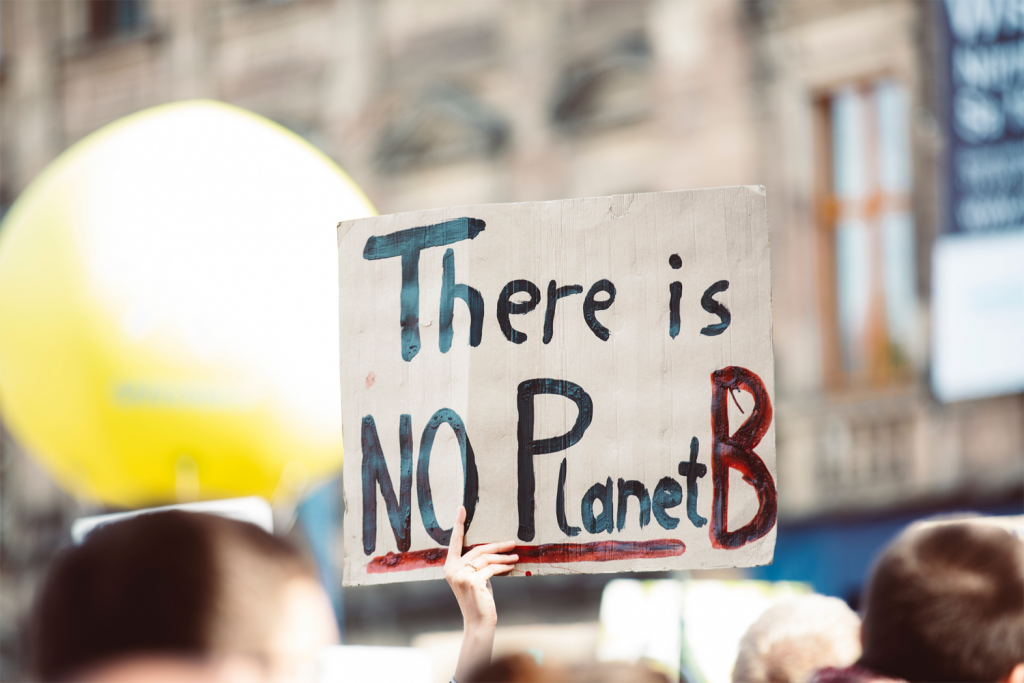 Investing in the Circular Economy
As consumers, regulators, and companies across the globe react to the global crises of climate change, plastic pollution, resource depletion, and threatened ecosystems, greater awareness has prompted action. Large companies have made global commitments to include up to 100 percent recycled content in their products within the next five years; regulators are banning single-use packaging while also championing legislation for the recovery and reuse of materials; and institutional investors are rapidly joining the fold, devoting their pools of capital to more socially and environmentally impactful companies.
This wave of enthusiasm for sustainable change presents opportunity for those innovators ready to meet the challenge. The payoff can be big. The markets are now rewarding sustainability. In 2018, Unilever's Sustainable Living brands—which includes companies like Ben and Jerry's, Pukka Herbs, and Dove—grew 69 percent faster than the rest of their business.
It's no longer a question of why circularity, but rather how do we catalyze the transition. The business case is evident, the opportunities exist, and the zeitgeist is in our favor. Progress requires the continued mobilization of all types of capital from project finance to venture capital, and the sustained engagement of diverse investors from institutional investors to angel investors.
Successfully navigating the transition will require a holistic approach that organizes all sectors, stakeholders, and the various parts of the value chain. Don't underestimate the ability of one individual to influence his or her whole company or investment firm, whether by asking difficult questions about the true cost of products being manufactured, or in revisiting where long-term investment gains lie as the status quo shifts. Collaboration, as always, across sectors and among competitors is key, including co-investment in promising emerging solutions. The proverb, "we can get there faster alone, but further together," has never been more true, as we live together in a resource constrained world with no planet B.
---
Co-Author Georgia Sherwin
As Director of Communications and Strategic Initiatives at Closed Loop Partners, Georgia works across the firm to spread the word about Closed Loop Partners' work to build a more circular economy. This new economic model is focused on a profitable and sustainable future that aligns the interests of shareholders, customers, local communities and the environment we all share. Prior to joining Closed Loop Partners, Georgia worked in Business Development and Marketing at Inspiring Capital, and has varied experience in other start-ups, nonprofits and social enterprises. Georgia holds a Bachelor's in the Arts and Sciences (BASc) from University College London.