Global Volunteer Month celebrates the power of donating time to the communities in which we live and operate. While every April shines a spotlight on volunteering, Pyxera Global's skills-based volunteering programs empower companies to dedicate volunteer hours to under-resourced causes year-round.
Purpose-Seeking Trending
Three years into the pandemic and the world of work is still trying to figure out how to better engage and keep their employees. The Great Recession saw droves of employees leaving their jobs, with the top three reasons being low pay, low advancement opportunities, and not feeling respected at work, according to a 2021 Pew Research Center survey. In 2022, as research evolved to include looking into "quiet quitting," purpose and meaning became more often cited. PwC's 2022 Global Workforce Hopes and Fears study found that when considering changing employment, while the pay was unsurprisingly the top factor (71% of 54,000 global employees surveyed), the next three top reasons were all related to finding purpose and meaning through work. 69% of employees answered they want a job that they find fulfilling, 66% want a job where they can truly be themselves, and 60% want to work where their well-being is valued and where they are challenged creatively.
Putting the P in ESG
Companies are no longer only responding to their investors and communities with strong environment, social, and governance (ESG) strategy and commitments, they are also responding to their workforce demands. An increasing number of employees want to work for a company whose values align with their own and are willing to leave if that is not the case. In Wespire's State of Employee Engagement 2021 report, 93% of employees surveyed who thought that their company was making a strong positive impact in this world were planning to stay in their jobs. For employees who did not believe that their company was making a strong positive impact in the world, less than 50% planned to stay with their employer.
More traditional social programs like charitable donation matching, volunteer hour matching, company-wide volunteer days, in-kind donation drives, and employee resource groups (ERGs) are all excellent offerings for companies to practice corporate and employee citizenship, thus working towards their social impact goals. These programs can be tailored to fit the company's community and strategy and, in some cases, give flexibility to employees to support causes that they are particularly passionate about. This provides one avenue for employees to find purpose within the ESG framework.
Purpose Through Pro-Bono Programs
For some employees, the traditional programs aren't enough to provide clarity on purpose at work. Some employees want more support in translating their company's environment, social, and governance (ESG) commitments to their own work, and this requires more varied and longer-term programming. This is where pro-bono consulting comes into play.
Pro-bono consulting is a skills-based volunteering approach that can be done through a variety of models. All of our models are team-based consulting engagements but may vary in format, duration, and level of technical expertise required. On one end of our model spectrum, the Impact in a Day model (think hack-a-thon) virtually engages dozens of nonprofits in one city in a day-long session. On the other end, our immersive, in-person engagement pulls the employee out of their daily role and embeds them in a nonprofit or social enterprise for four intense weeks! All of our project models accelerate the social sector partners' ability to meet their mission and address organizational challenges.
Regardless of the model, pro-bono programs allow an employee to transfer the skills they use every day in their position within their company to a new setting. They are challenged by working with different sectors, on new issues or industries, with new teams of people, and in different cultures. They may be the expert in their department or skill but a novice in the issue that a nonprofit is working on or the community that their social enterprise is serving. They must work through this dichotomy and listen and learn as much as they consult and lead to finding where they can best contribute to positive social impact. And at the end of the experience, they are rewarded when they see how their work can have a positive impact on an under-resourced community or organization. They often have honed soft skills that they can apply to their current roles and personal lives and become more confident and motivated to advocate for new opportunities at work.
Pro-bono Programs Keep Giving After the Program Term
During the 15 years Pyxera Global has been designing and implementing Global Pro-Bono programs for corporate clients, we have seen proof that pro-bono provides purpose. For many employees finding purpose and avenues to give back continues long after their pro-bono program engagement.
Rokshana Khan is an HR Advisor who works for Anglo American in Rosebank, South Africa. Rokshana recently participated in Ambassadors for Good, the Anglo American and De Beers Group employee volunteering program aligned with their Sustainable Mining Plan. Ambassadors for Good gives employees the chance to use their skills to help social projects of their choice in their communities and to support the social projects of their choice with grant funding from the Anglo American Foundation.
Rokshana and her team chose to partner with a nonprofit organization that supports students at under-resourced rural schools in South Africa by designing a career counseling program. As a trained psychologist, she was motivated to participate in her company's pro-bono program because Ambassadors for Good gave her the autonomy and opportunity to apply her own training, expertise, and passion for education to a new context. She said that early in the program, "it became quickly evident that our schools are not equipped with the right tools and information to aid learners make informed decisions about their career paths in their transition from adolescence into adulthood."  She was satisfied that while challenging herself, the experience also allowed her and her team to make a meaningful difference with youth in her community through skills-based volunteering.
Rokshana appreciated that she has been able to apply what she learned during her time as an Ambassador to her personal and professional life, stating that "Working with others from cross-cultural backgrounds gave me deeper insight that as global citizens, we need to be more understanding of others and especially remember to always be kind as we never know what challenges others are facing." She also reflected that "We should not hold back. [The students, as much as we Ambassadors]  underrate our own value, and we need to give ourselves the room to unlock the potential which is going to translate to positive impact. If there is one thing I can take away from this is that we can all make a positive and meaningful contribution to the less fortunate."  
P.H.K. Rao is the Vice President, HR Controls Management for JPMorgan Chase in Mumbai, India. Pyxera Global partners with JPMorgan Chase to implement their Service Corps Program, a skills-based volunteer program that engages employees from around the world who share their expertise to help nonprofit partners expand their impact on the community.
Mr. Rao has been an active volunteer throughout his entire career and has taken advantage of the JPMorgan Chase Pro-Bono Consulting offerings through participation in Tech for Social Good, The Service Corps, and, most recently, as an Implementation Advisor post-Service Corps program completion.
When asked about his motivation for skills-based volunteering, Rao said, "After suffering social stigma while growing up in a family always struggling to make ends meet, I became motivated to work hard and rise in socio-economic status as an adult so that instead of having an asking hand, I would be able to have a giving hand." He also recognizes that skills-based volunteering is not just a benefit to the individual or organization he volunteers with but also to himself. He notes that he has been challenged and rewarded through applying his skills in so many different contexts, testing his moral commitment to action, and networking with change-makers in the social sector that teach him and also may open doors later in his career if he decides he wants to switch from the corporate sector.
During his Service Corps program, Rao and his fellow JPMorgan Chase teammates were paired to provide pro-bono consulting to Project Mumbai, an Indian nonprofit organization with a mission to make the extended Mumbai Metropolitan Region (MMR)–a better place to live, work and play. Rao says of his experience working on a project related to mental health, "My eyes were completely opened to the complex challenges of adolescent mental health. So much skill is needed to work with each age bracket, and there are not enough resources to address the problem in Mumbai." He was impressed with Project Mumbai's strategy and ability to have an impact despite being under-resourced, and immediately saw the value of providing highly-skilled volunteering to an organization that is underfunded and working with a vulnerable population like the youth dealing with mental illness while living in Mumbai, a city with so many challenging inequities.
Rao was motivated to continue volunteering with Project Mumbai after the program ended, now serving as an Implementation Advisor to help Project Mumbai action recommendations and deliverables that were designed during the Service Corps. "When we see something in society that we don't like, it is up to us to make it better," Rao says, and he emphatically encourages others to do the same. "Don't wait for someone to ask you to volunteer. The world is one family, and you can support through giving yourself to causes you care about. So find something that aligns with your heart and your interests, and volunteer. No one is born a social activist or becomes a social activist on Day 1. Experiment, learn how to listen and apply your skills, get better, and keep doing it."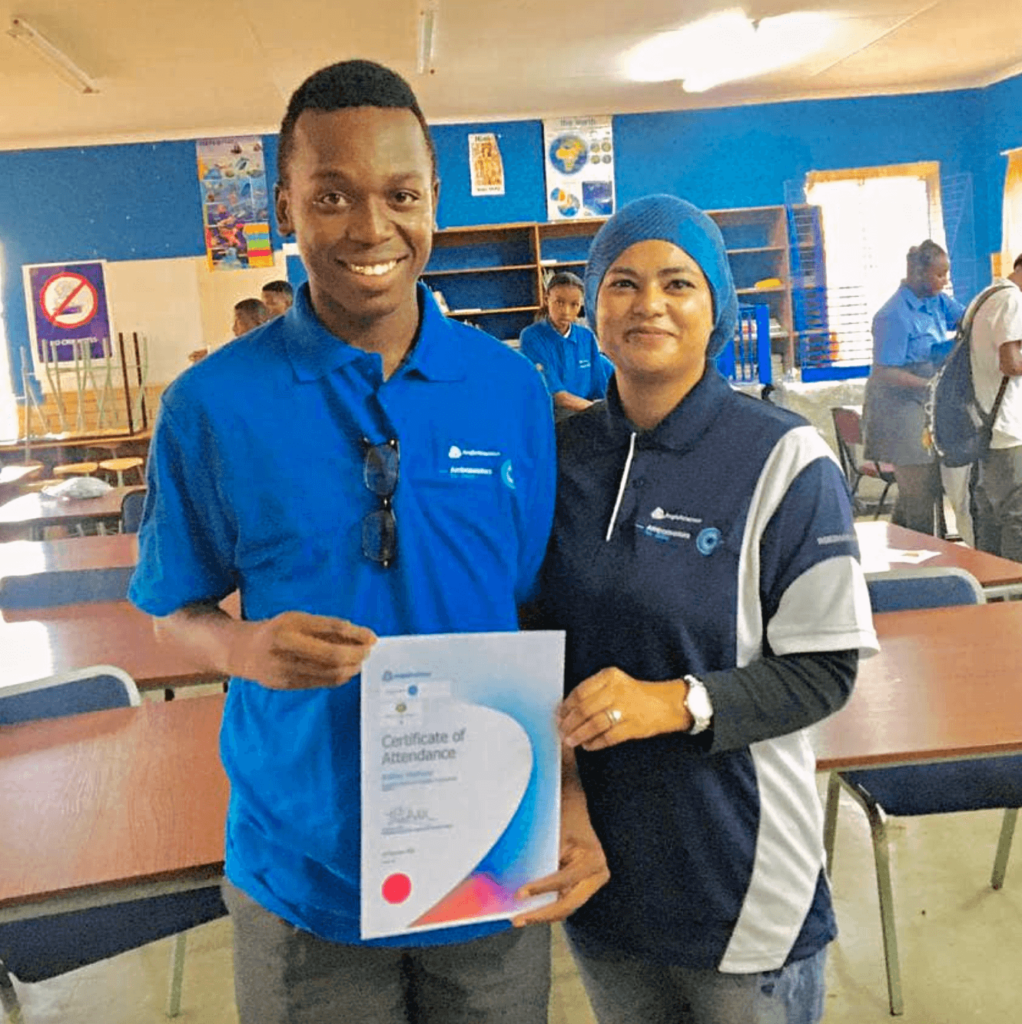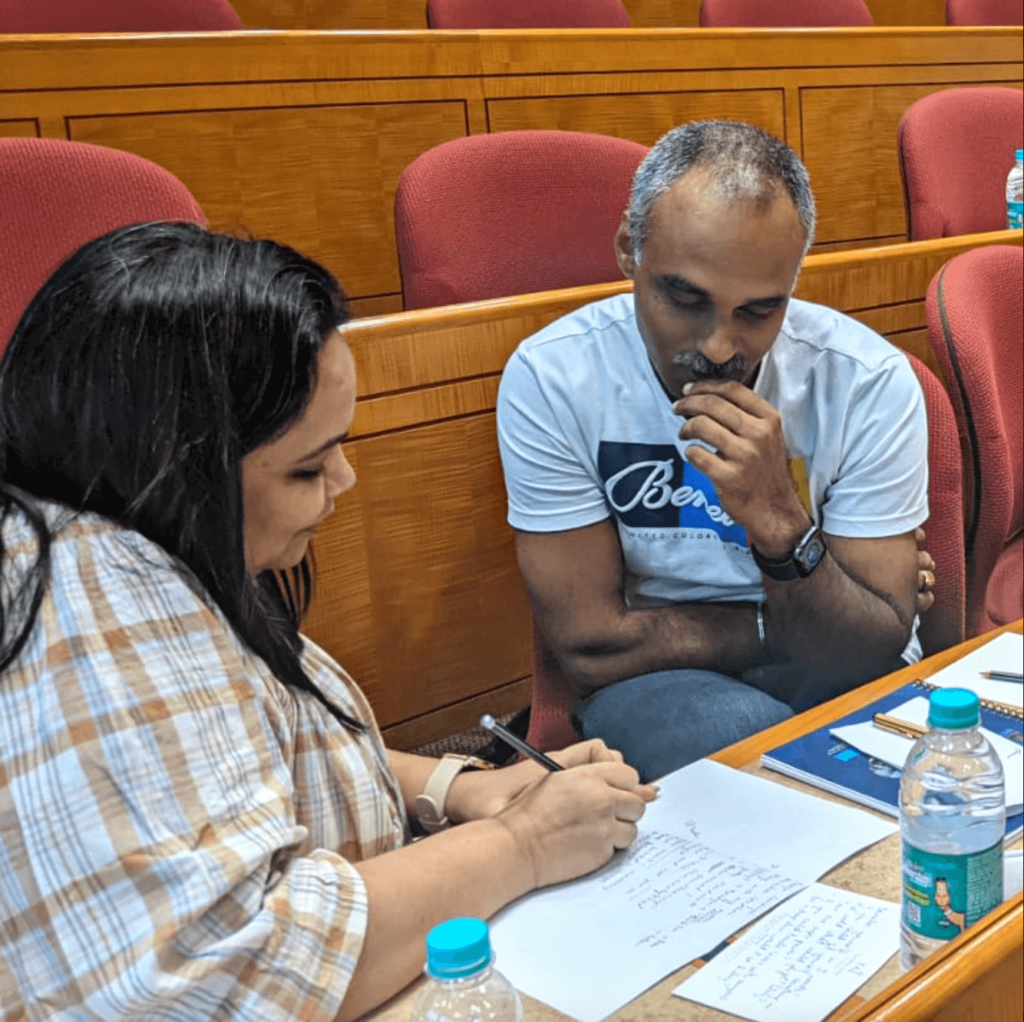 Close
As companies continue to grapple with keeping an engaged and innovative workforce in an uncertain world, the investment in purpose will only grow. In a world full of societal injustices and broken systems, this is one trend towards increasing social impact through purpose-based work in all sectors to look forward to. We encourage you to connect with ERGs, foundations, or employee engagement teams at your company to find out what type of skills-based volunteering exists. If they don't exist, listen to P.H.K Rao's advice and don't wait. Advocate for the addition of new programs at your company or volunteer on your own with an organization or cause that you are passionate about.