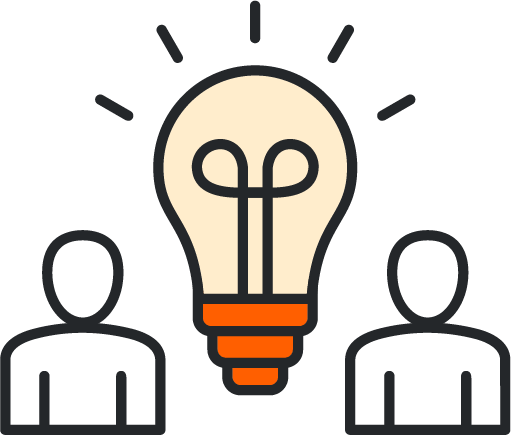 Bringing great minds and unconventional partners together to tackle our most pressing challenges.
Through Strategic Collaboratives, Pyxera Global:
Acts as a backbone partner by identifying a pressing problem that multiple organizations want to activate change around. 

Offers an approach that includes partnership training and toolkits, stakeholder mapping exercises, partner implementation and communications plans, and feedback loops.

Guides the development of the vision and strategy across multi-stakeholder partnerships—providing strategic focus while keeping your partners informed and aligned while building on everyone's strengths. 

Works alongside community members to ensure their voices are central to this work and leverages networks to co-create new solutions and expand reach to scale their impact.
Since 1990, we've brought together the expertise, resources, and imagination of innovative, multi-sector thinkers worldwide with a shared passion for solving big problems.
Strategic Collaboratives foster the limitless power of collaboration by creating holistic approaches for organizations that—by their nature—aren't meant to move in the same direction to deliver social change.
We have seen what committed partners can accomplish when they work together. The right thinkers and experts can tackle the most challenging issues when focused in the right way.
We concentrate our resources and energize yours to work side-by-side with communities, local governments, and NGOs to identify and address critical issues systemically. These solutions can be co-owned—and maintained—by the communities and key stakeholders for lasting success.
Strategic Collaboratives is only one of our tools for catalyzing change. 
Catapult your world-changing efforts through the power of uncommon collaboration.
Contact us today to start the journey to better.