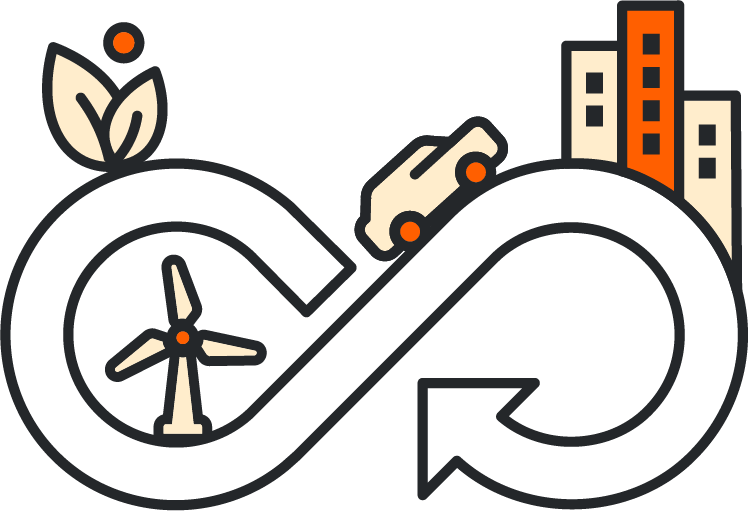 Equitable Circular Economy
Developing scalable, regenerative, and equitable solutions for communities across the globe.
It's time to institute the just changes needed to speed up the transition to a circular world.
To structure an economic model fit for our planet, we must go deeper into our communities and expand our understanding of material flows and Earth's boundaries.
We can't recycle our way out of climate change, nor will sustainable packaging solve racial and income inequality—yet each can inform the thinking and accelerate the progress of the other.
While manufacturing and waste trends represent challenges for the global population, marginalized and indigenous communities have historically been among those most severely impacted. Ironically, these groups may hold the key to unlocking the regenerative solutions that can solve these interlinked crises.
Through our Equitable Circular Economy service, Pyxera Global:
Prioritizes historically marginalized communities by connecting community knowledge with industry and municipal insights and the resources of committed companies and governments.

Co-designs systems that address circular challenges and improve the lives of local communities in the process.

Helps create circular and sustainable strategies through our Insights and Advisory service and aid your business in exploring innovative ways to embed them in your operations.
Circular Economy Coalition Building
We convene and design coalitions of leading companies, NGOs, and circular start-ups to establish regenerative and equitable solutions at scale in cities around the world. For example, Pyxera Global convenes the Circular City Coalition with partners such as Enel Group, Rheaply, Metabolic, and First Mile.
We work alongside local communities to help them identify their most critical pain points and identify opportunities to "turn waste into a resource" in ways that solve the waste issues while creating sustainable circular solutions that the communities own and operate. With projects in Ghana, Alaska, Montana, and Louisiana and partners such as tribal nations and waste collectors, we also convene experts to help assess waste management streams and identify ways to mitigate its negative effects.
Material Reverse Logistics Hubs
We align public and private sector to co-create regional hubs, where waste streams such as electronics, plastic, and metal that enter a community are processed and redistributed—providing a local answer to reusing products and materials, while bolstering  commerce in the communities.
New upstream business models and legislation at the city and national level can enable sustainable circularity solutions that incentivize consumers, manufacturers, and communities to reduce and reuse materials rather than adding waste and carbon to the planet. 
By ensuring vulnerable communities have an influential seat at the table, the solutions will be built to last, and marginalized communities can participate in the economic opportunities these new business models create.
Equitable Circular Economy is only one of our tools for catalyzing change. 
Let's do something
extraordinary
together.
Whether your business would appreciate our help, or you personally have capabilities and capacities to offer, we look forward to connecting.